Posted on Thursday, June 6th, 2019 by Betsy Like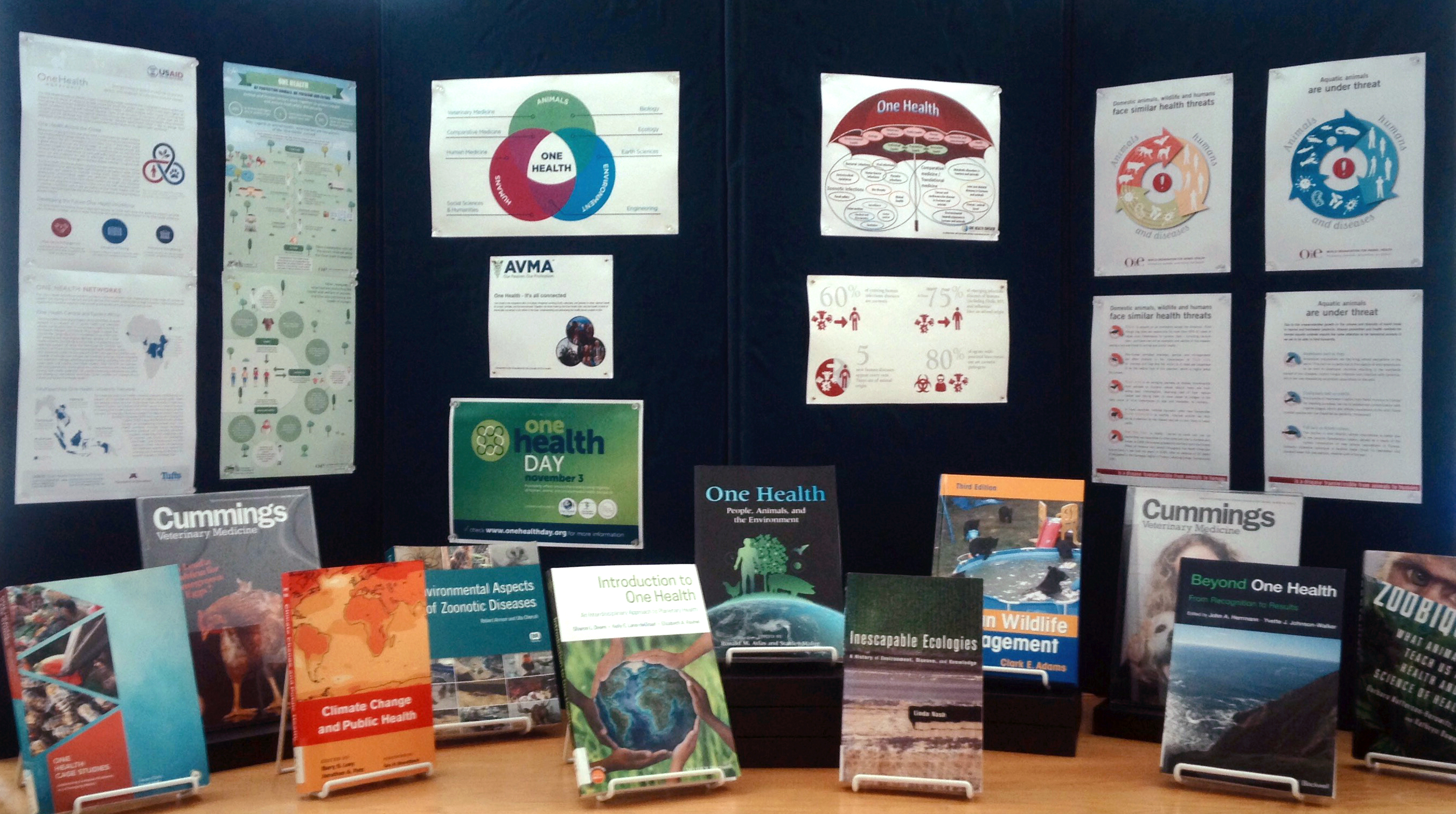 Almost every topic in the news today has a One Health component. The Library has created a display to show some of the One Health topics and issues that are of concern: public health, veterinary medicine, human medicine, wildlife management, environmental health, climate change... the list goes on.
National One Health Day is November 3rd. Save the date!