Posted on Tuesday, January 18th, 2022 by Vet staff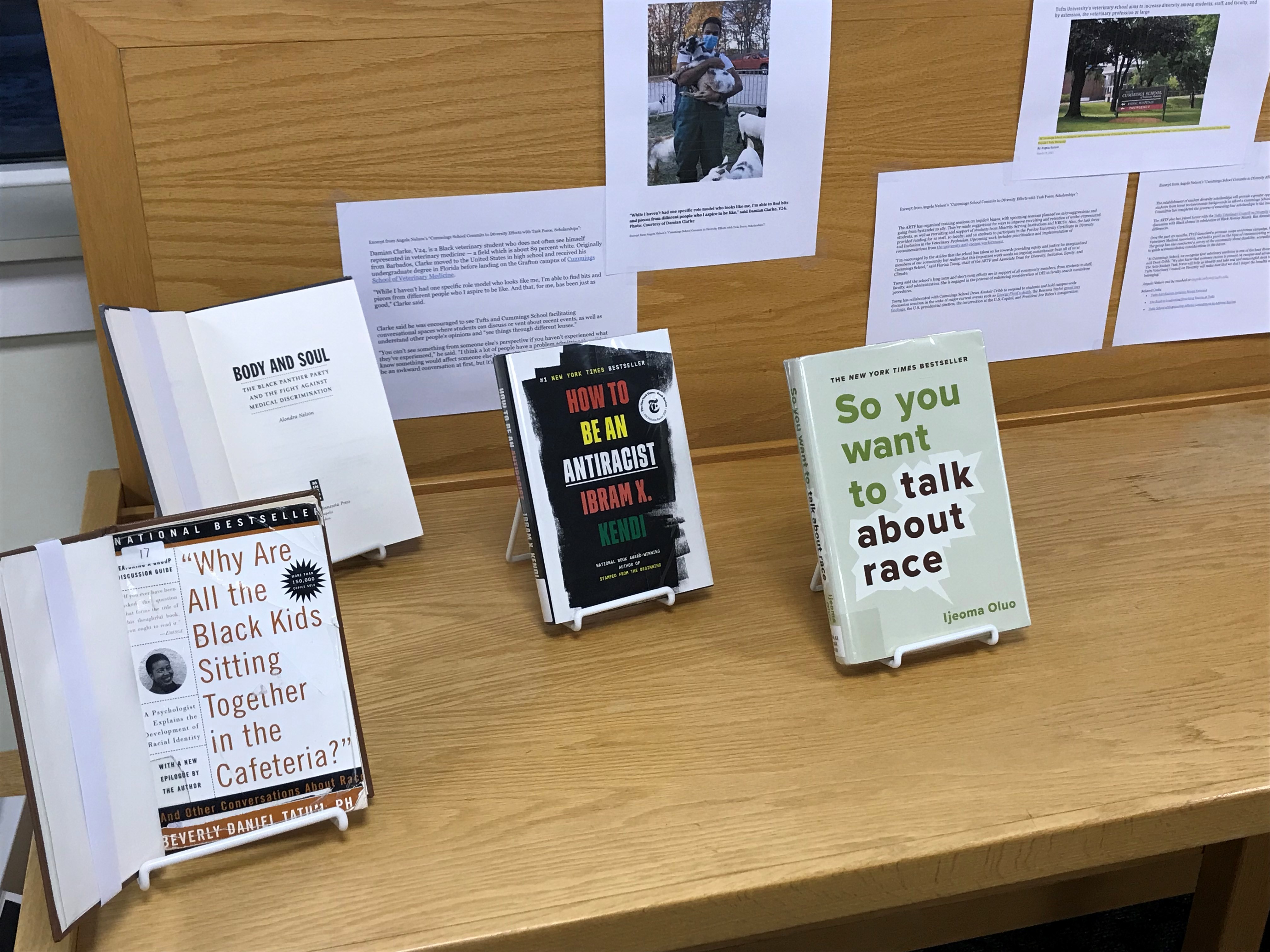 Beginning on January 15 and continuing through the end of February, the Webster Family Library will have a rotating display of anti-racism resources. These include non-fiction works from the AVMA Racial Equity Booklist and MCVMA Projects and Reports as well as the Anti-Racism Reading Group.
Additionally fiction and Afro-futurism titles will be available for perusal and for check out by authors such as Ibi Zoboi, Nnedi Okorafor, and Octavia Butler
As this is a rotating collection, titles will circulate off the display over the next six weeks as other titles circulate onto the display. If you have any recommendations or suggestions, please feel free to contact us.