Posted on Thursday, April 22nd, 2021 by Vet staff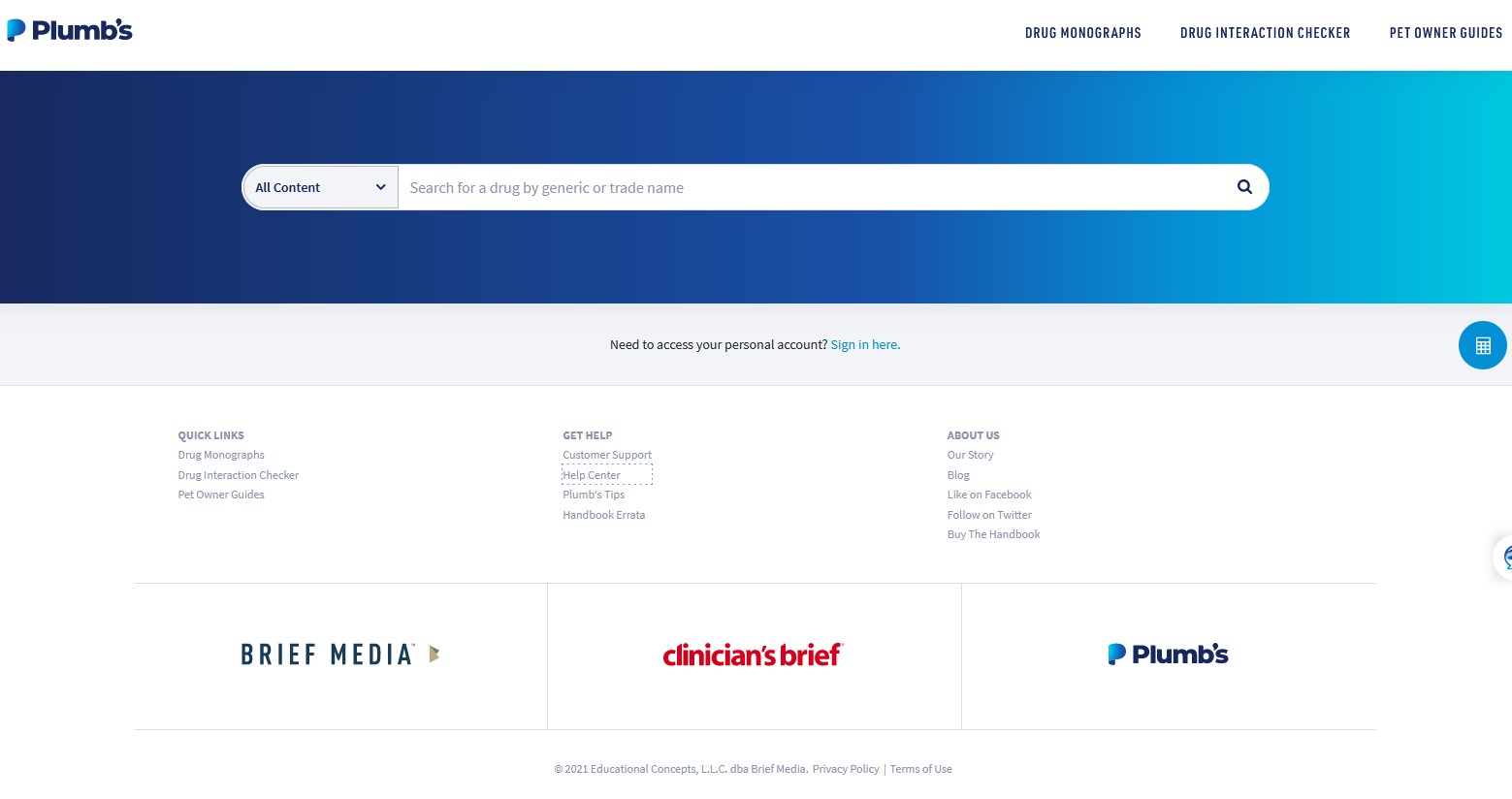 We have renewed our subscription to Plumb's Veterinary Drugs, a source for up-to-date veterinary drug information.
Access to this database is available here via the library's catalog or from on-campus at https://academic.plumbs.com/.
The interface and functionality have been updated, so should you need assistance, please feel free to contact the vet library.