Posted on Friday, April 22nd, 2022 by Vet staff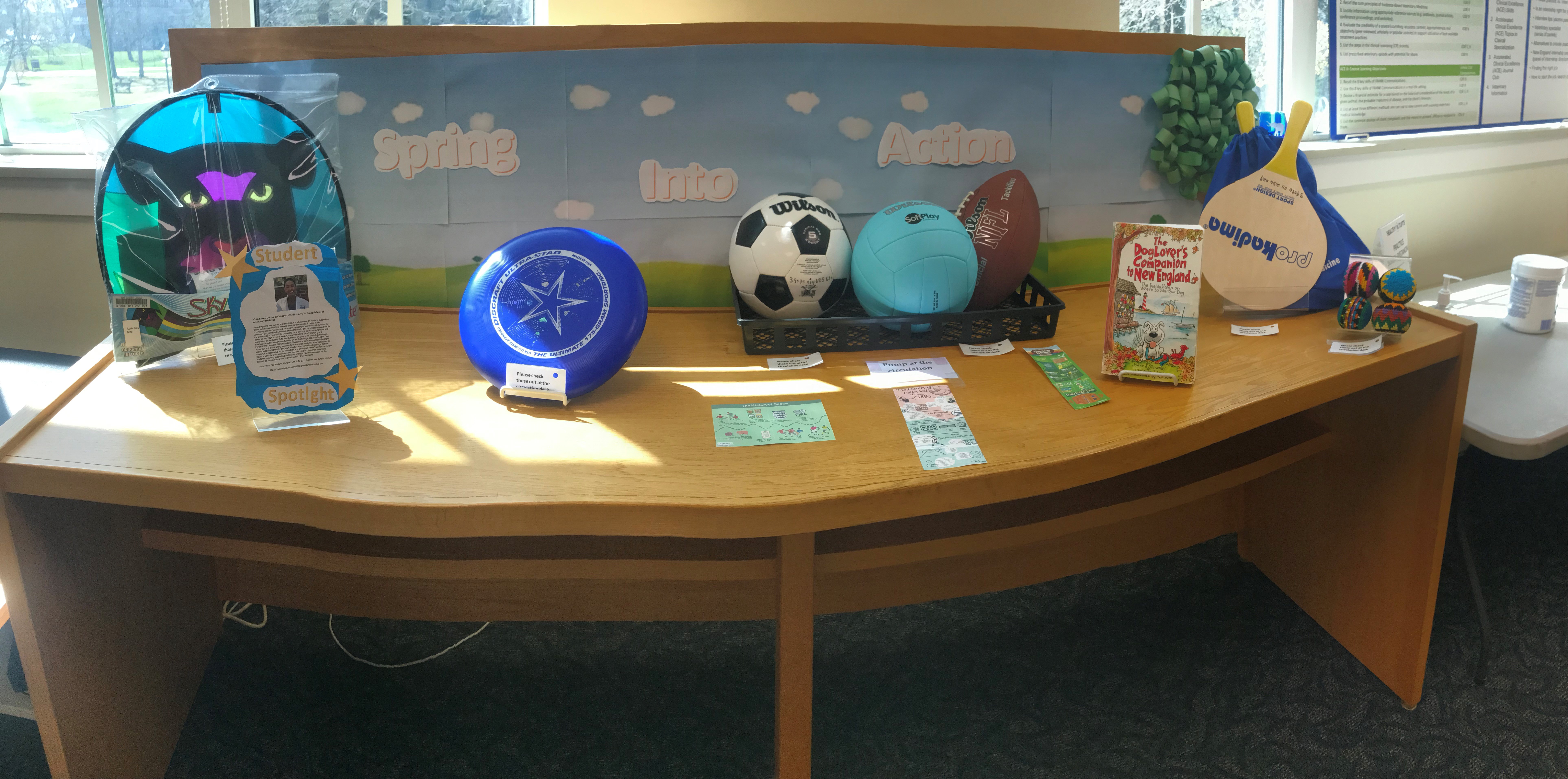 As the weather warms, your Vet Library has displayed its outside activities collection. Soccer balls, volleyballs, footballs! Hacky sacks, frisbees, kites! And much more! All are available for checkout at the Circulation Desk.
Come borrow some of our equipment; Spring is here.