Posted on Wednesday, November 24th, 2021 by Vet staff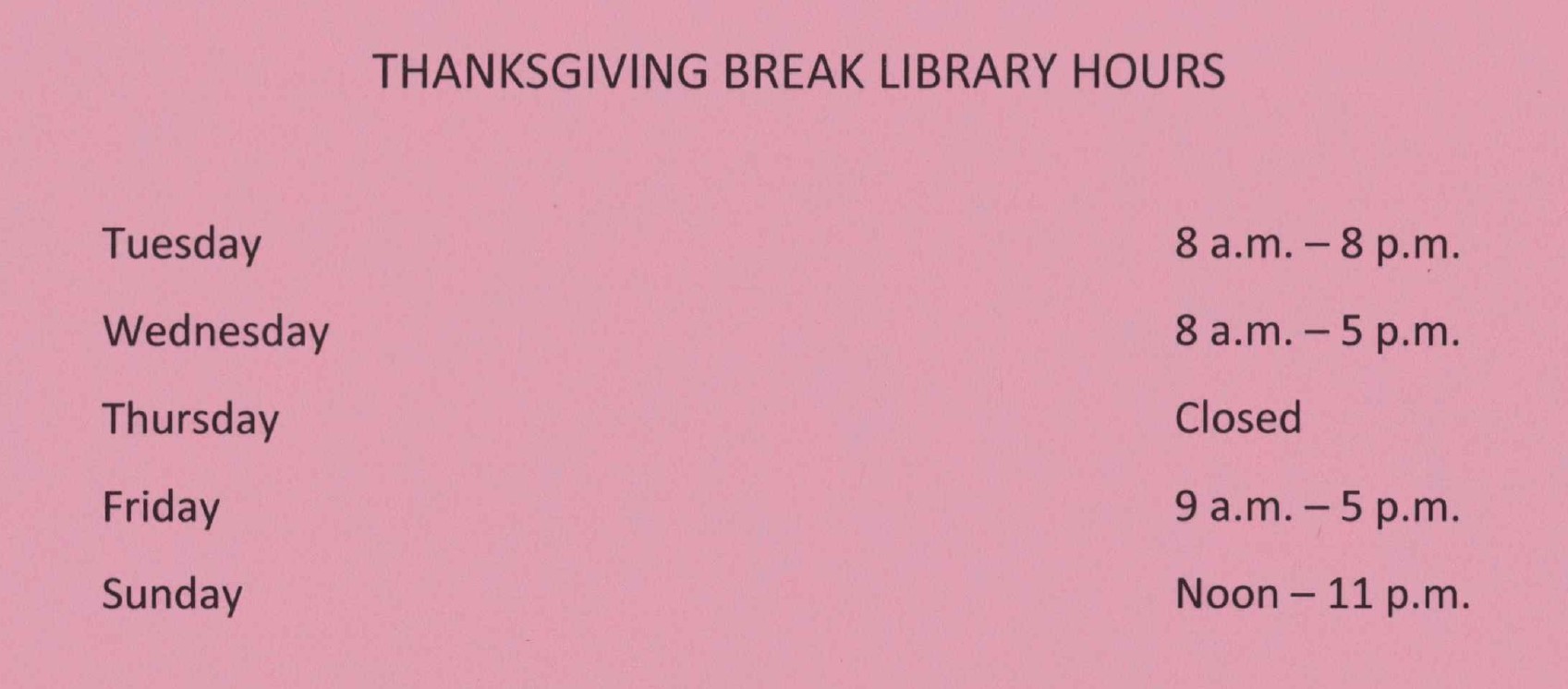 In observation of Thanksgiving break, Webster Family Library will close on Wednesday, Nov 24, at 5PM and remain closed Thursday, Nov 25, and Friday, Nov 26. We will resume normal hours on Saturday, Nov 27, opening at 9AM.
Thank you and be safe.